Private Events
Hire our professional "chairapists" for your next event, function or party! 
Create a fun and memorable experience for your attendees! Our professional, yet fun massage therapists, will not only liven up any event, but their presence will show your care and concern as the host or hostess, whether business or personal. Certain activities at events will stay in the minds of your attendees, and chair massage is always one of those activities! Plus, our therapists have all been highly trained to provide relief from common conditions, as well as help with stress reduction.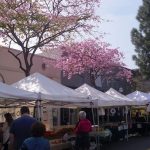 We can provide as many therapists as needed according to the number of expected guests.
Our company started out back in 1994, as vendors at outdoor events and festivals, so we truly know how to bring one of the most popular vending spaces to your event. You can hire us directly to provide massage free of charge to your attendees (Instant Quote) or we can charge the patrons (Pricing).