Business Perks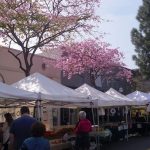 Offer Massages as a Perk at your Hotel, or Health/Fitness Related Business!
A professional chair massage is a beneficial service for your clients, customers or patrons, use it to enhance your market, hotel, gym, doctor's office, dentist's office or anywhere else.
We have over 20 years experience providing chair massages for Wild Oats Markets, Whole Foods Markets, and Curves. It is THE MOST popular service that people remember! Just contact us through our Instant Quote page.